To mark International Women's Day, Gaby Appleton, Executive Sponsor of RX's Gender Equity Committee and Janine Raymond, US Director of Human Resources, share some of the many ways that RX is working to support fair and equal opportunity for women at RX, and in the communities we serve.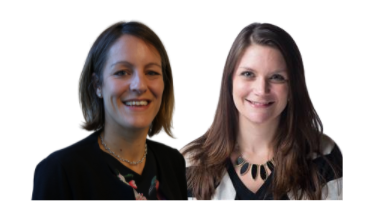 As Global Digital Innovation Officer for RX Gaby Appleton is that rare thing in technology. A female leader in a field where over 80% of computer science graduates have been men for many years.  She didn't set out on a career in tech. "It was while working at Elsevier as head of strategy that I came to realise that the future of the business lay with digital product development and I wanted to be part of it" she revealed, before adding, "I succeeded because two senior leaders went out of their way to teach and mentor me, and I am super grateful to the leaders at Elsevier who created opportunities for me."
Gaby joined RX in March 2021 and when, just a few months later, the company was looking for an executive sponsor for its Gender Equity Committee she was quick to put herself forward. "So many of the challenges women face in their careers are around fair and equal opportunity, and I want to help open as many doors as possible for them in RX" she explained.
"I also believe that the actions we can take to increase opportunities for women will make RX a fairer and more rewarding workplace for everyone, not just women".
The Gender Equity Committee is one of several Global Diversity Committees which are working to create a culture of diversity, equity and inclusion throughout RX. Other committees represent disability, LGBTQ+, Age Diversity and Race and Ethnicity. Contributing alongside the committees are a growing network of RX Employee Resource Groups (ERGs) in local markets, which provide focused support in response to local employee and community needs.
Making time for mentoring
Gaby is supported in her role as executive sponsor for Gender Equity by Janine. Together, they lead a team of 15 volunteers from around RX who are responsible for developing and delivering international and local programmes that will help women in RX achieve their career goals.
One company-wide example is RX's own 'Women in Tech' mentoring scheme. "I really believe in it because I benefitted so much from mentoring myself, especially when I was learning about digital product development" Gaby says. "Digital innovation is opening up exciting new career paths within RX and we see a huge opportunity to encourage more women into tech and product roles, and help advance their prospects. Having identified a wide network of people willing to provide mentorship, we are now encouraging women to come forward, talk about what they want from their career with RX, and find out what digital product and tech roles and mentorship could offer them."
"I really believe in it because I benefitted so much from mentoring myself, especially when I was learning about digital product development"
Mentoring is also a key focus of Women Connected, an RX Employee Resource Group in the US, which aims to maximize the potential of women in RX in the US, and the local community, through mentoring, education and networking.  Women Connected has recently entered into a partnership with the Women's Mentoring Network in Connecticut to help support and empower local low-income women with their careers and education.  "For us, mentoring works two ways" explains Janine. "As a group we seek to inspire our own people, by sharing motivational stories from women who have advanced their careers within RX and our parent company, RELX; but we are also keen to empower women in our local community by volunteering to share our skills and experiences with them."
Inspiring action
In Brazil, RX's 'All-In' diversity ERG held three internal workshops last year, two with women and one with men, to listen to and understand their views about Gender Equity within RX and wider Brazilian society, and define their mission and objectives. "The group agreed that they wanted to do more than just share content" said Janine.
"They wanted to inspire people to take action through volunteering and collaboration."
To date, they have hosted a webinar on menstrual poverty awareness, delivered by the founder of 'Fluxo sem tabu', which aims to transform society's view on menstruation; and delivered a communications campaign on the highly sensitive subject of violence against women, which ran throughout the month of November, with more events in the pipeline.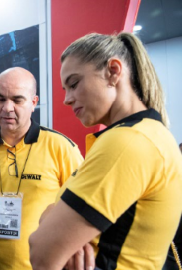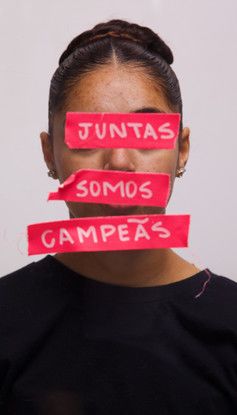 Overcoming assumptions
Janine and Gaby agree that one of the key challenges in achieving gender equity within RX is overcoming age-old assumptions about what women want from their work at different life stages. "Some women who re-join the workforce after maternity leave want to come back part time, others are keen to accelerate their full-time careers. Some women returning after raising a family or a career break are open to a complete change of direction. To attract and retain the best talent in RX, we need to acknowledge and support all of these aspirations when recruiting and developing our people."
Making a difference
When recruiting talent it is important to push back on recruitment agencies to ensure you have a diverse candidate list, says Gaby, not just around gender but all aspects of diversity.
Having a firm handle on data is also key to redressing the balance. "One thing that was challenging for RX historically was a lack of data, such as how many women we had in different job functions and at different management levels, but we are much better at collecting this now" she explained. "Where disparities are noted, we are actively working to improve the balance."
Last, but by no means least, RX is keen to promote and support change in the business communities within which it operates – from launching Femtech Tokyo, a new event focused on women's health and empowerment, to ensuring greater gender equity on our conference panels and the show floor. Our flagship travel show World Travel Market connects female leaders in the travel industry, and creates mentoring opportunities for them while they're at the show.
"As an industry, we have a unique opportunity to create a rising tide that lifts all boats within the communities we serve. We can do this by making our events safe and inclusive experiences not only for women but for people of all backgrounds"
Happy International Women's Day