Have you heard of our Employee Resource Groups (ERGs)? These are like-minded squads of RX volunteers teaming together to shake things up for the greater good. So far we've got 10 awesome groups covering race, gender, LGBTQIA+, disability and generational interests, and the best part is every RXer can apply for up to two days paid leave to support their interest group. We caught up with some of our fantastic volunteers to get the scoop on how they make the most of their ERG hours and why being part the inclusion and diversity scene at RX is truly important.
Supporting Black professionals in events
The RX African Ancestry Network is a forum for African Ancestry employees that fosters a community where they feel challenged, empowered, and supported in developing and maximizing their potential.
In April 2023, RX announced our partnership with BYP (Black Young Professionals) Network, a business community dedicated to advancing the careers of Black professionals. RX sponsored BYPs annual Careers Fest in September and London Leadership Conference in October, which Paula Graham and Esther Asante used their ERG volunteer hours to support.
"I thought it would be a fantastic chance to apply the lessons I've learned from my two years in event operations to benefit someone else" said Event Executive Paula. "Being able to contribute to something that helped RX attract more Black employees to the office and amplified what they do, sounded like exactly what I needed to be doing."
Paula played an active part in planning our participation in the Careers Fest, such as assisting with stand design and coordinating with HR on logistics. "Individuals would approach me at the expo and inquire about RX and what we did; it was exciting to see how many applications we had for positions within our business. At the subsequent Leadership Conference, RX had a pop-up booth and presented a panel session. I was honoured to be a part of both occasions, especially since I had the chance to observe others who shared my interests and ambitions. Using what I learnt from BYP, I have since taken a more active role in helping to push diversity in RX."
Esther Asante, Content and Community Executive for in-cosmetic Global, worked alongside Paula on the RX stand at the BYP Careers Fest, welcoming attendees and introducing them to the wonderful world of events. "I was immediately interested in taking part as I not only take pride in my role here at RX but also feel it is important to help encourage diversity where possible," said Esther. "I was able to network and inform others about RX and what we do. It was wonderful to be able to discuss my day-to-day role whilst also raising awareness about the type of company we are and our commitment to creating a diverse working environment."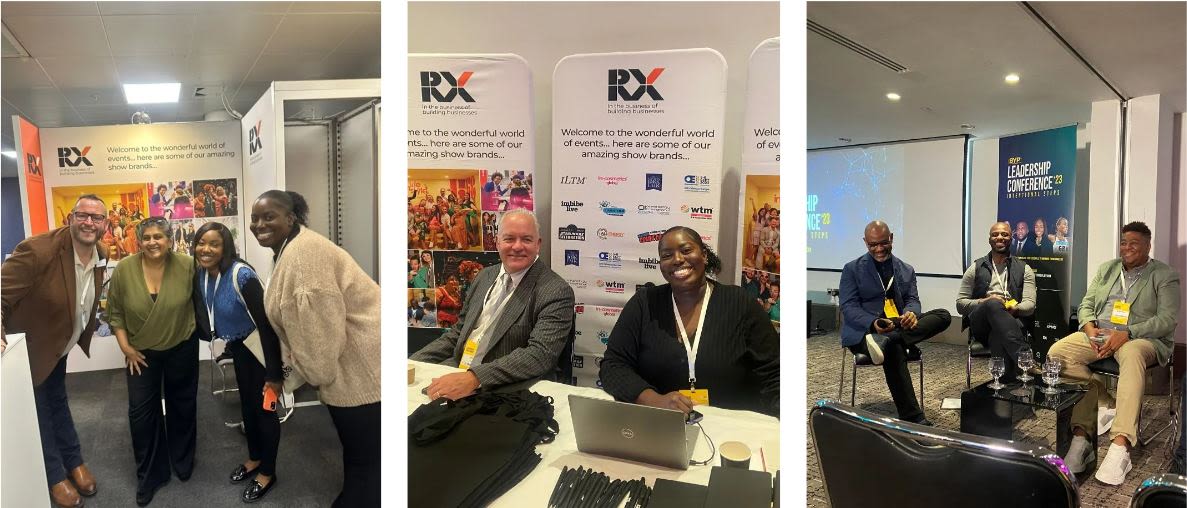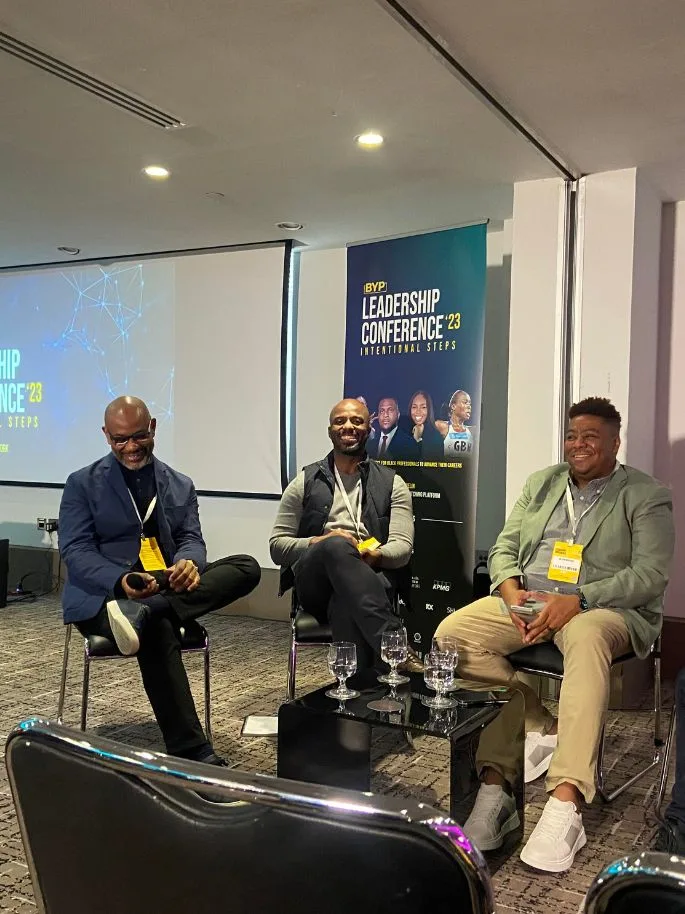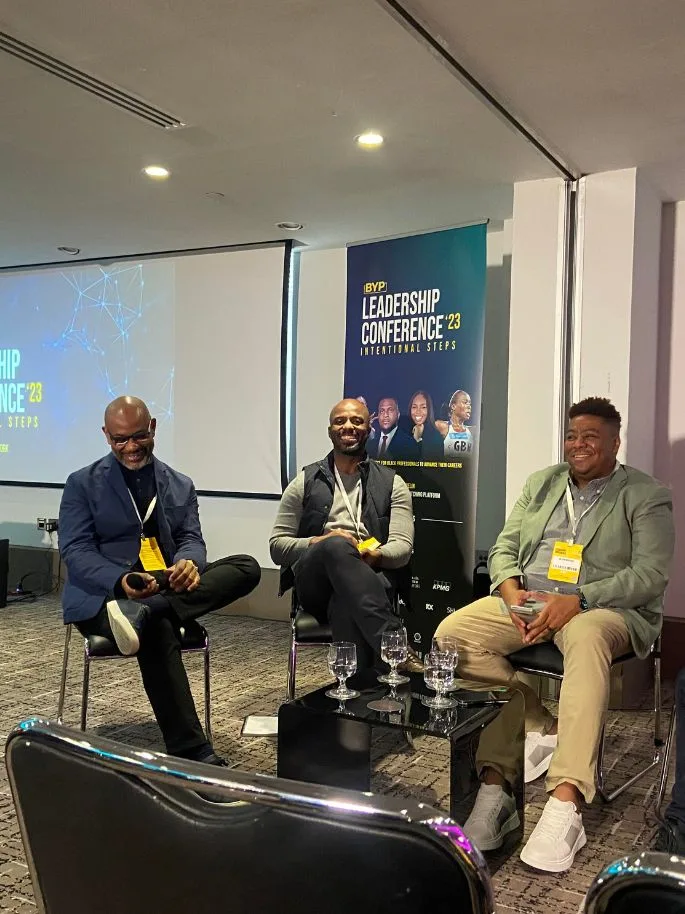 'All-In' for inclusion in Mexico
While some RX Employee Resource Groups focus on a particular dimension of diversity, others advocate for respect and inclusion for all, making sure everyone has the support they need to thrive.
Two years ago, when RX Mexico decided to establish its first ERG, they agreed that an 'All-In' group would be the best solution, allowing them to address a wide range of challenges and opportunities around diversity and inclusion.
In April, a group of RXers used their volunteer hours to support an association called 'Rescuing our Children' which provides after-school care for children who might otherwise be on the streets. As well as enjoying fun and games with the children, the volunteers took the opportunity to talk to them about school and the importance of studying, as well as sharing inspirational stories about their own jobs and careers.
Head of Procurement, Mariana Puebla used her time to help out at a transgender house operated by the Casa de las Muñecas Foundation which provides shelter and support for people in vulnerable situations. "The hostel has designated spaces for personal care and hygiene, physical exercise, study, and communal eating, as well as providing sessions with psychologists and AA" says Mariana, who has also collected groceries to donate to the hostel.
In October, with the support of RX, the ERG presented its first 'Cause Pavilion' at Expo Beauty Show 2023. The pavilion showcased three association partners - Fundación ADIS, X TI EMPREDEMOS, and México Sonríe - which are committed to helping people with disabilities, and patients undergoing cancer treatment.
During the event, the 'Trenzatón' was also coordinated, a collection of hair braids used to create wigs for children and women undergoing cancer treatment. Thanks to the generous support of beauty professionals, who provided their hair cutting services free of charge, 26 braids were collected onsite over the three days of the event, enough to create two complete wigs. Fernanda Yerena and Ana Laura Serrano, co-chairs of the All-in ERG, were among the RXers using their volunteer hours to support the event, some of whom joined the cause and received hair donation certificates for their contribution.
Reflecting on the Cause Pavilion, Fernanda said: "With these actions, our ERG aims to achieve a significant social impact, leveraging the industry's strong event turnout to reach diverse audiences and contribute to positive changes in Mexico. We aim to involve each of our colleagues at RX in making our events more inclusive and diverse across all industries."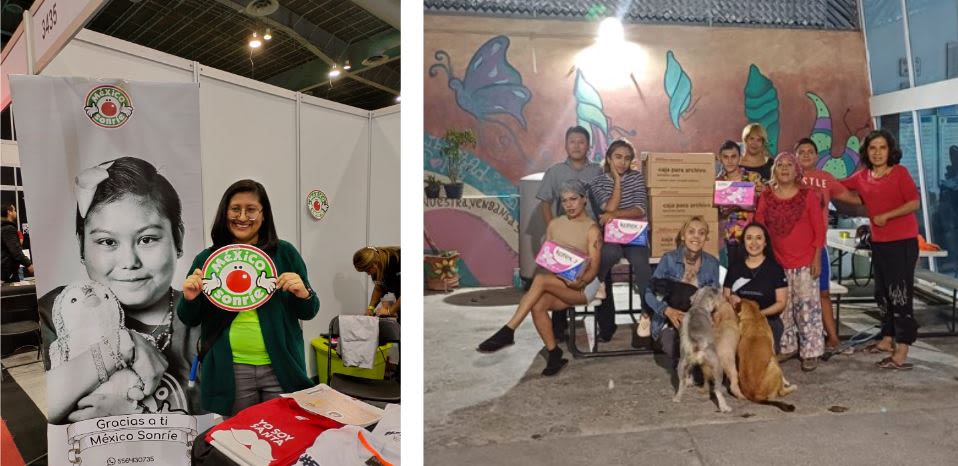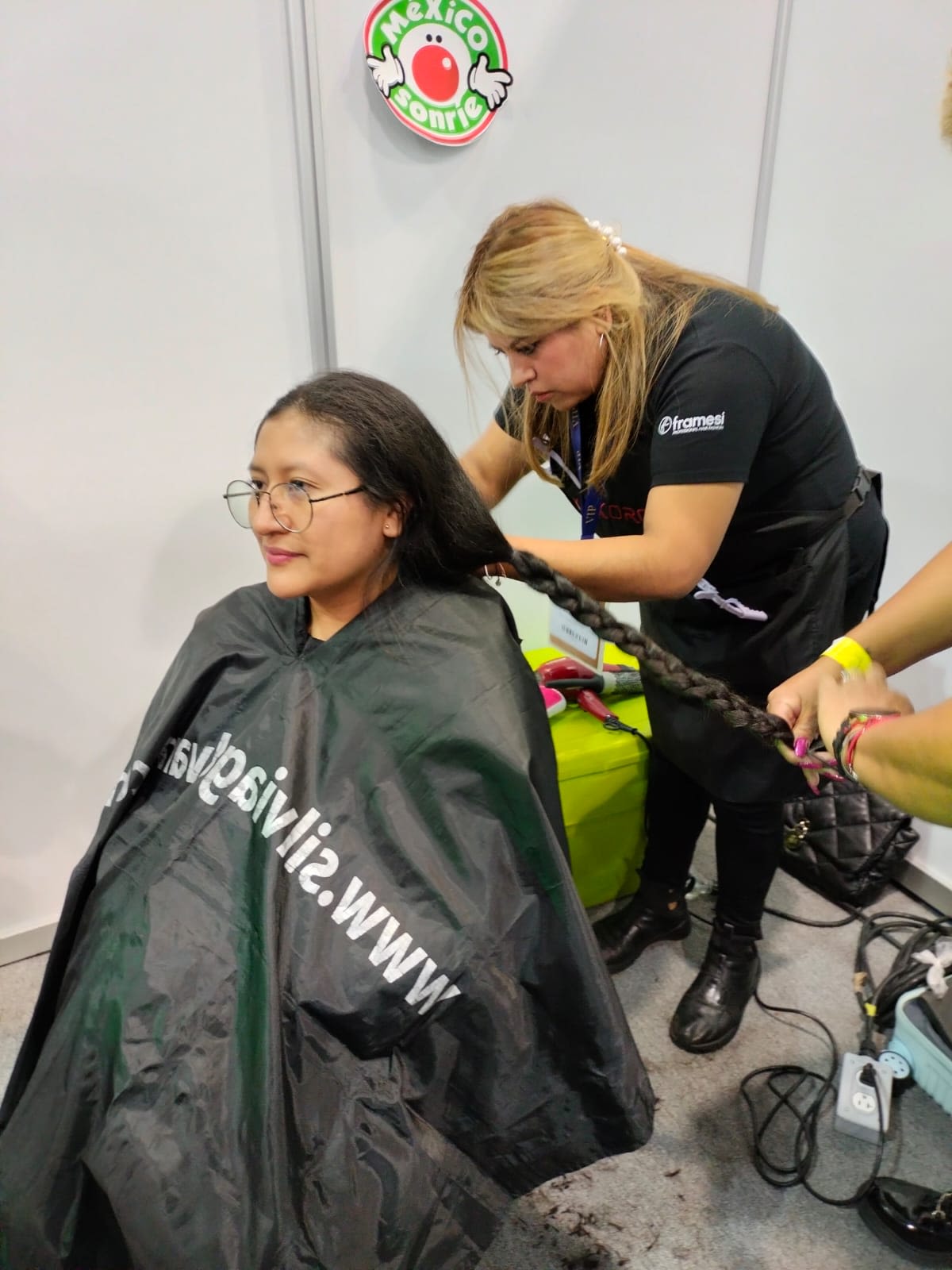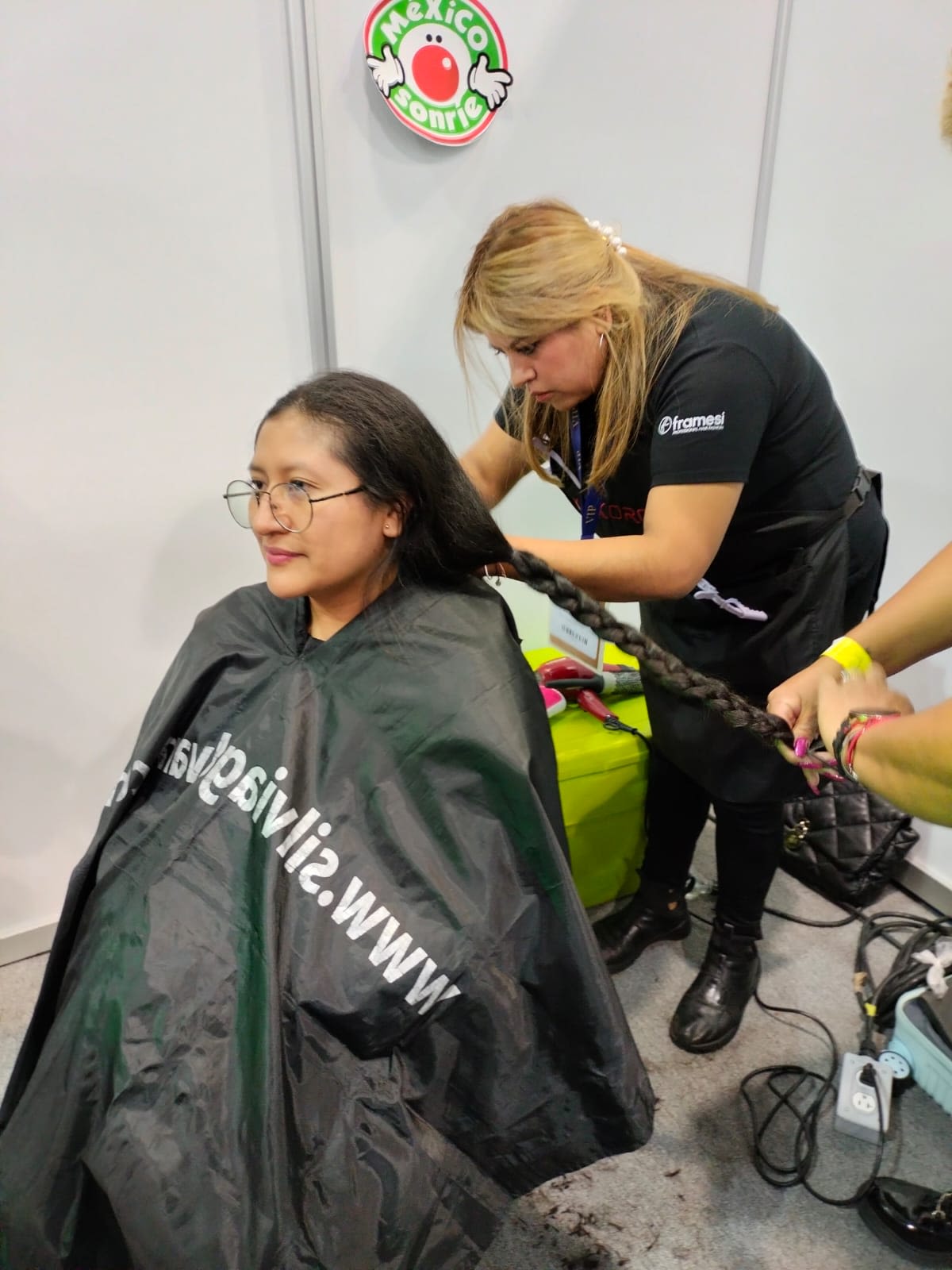 Mentoring women in the local community
RX's Women Connected ERG in the US is focused on gender equity in the workplace and lifting the voices of women internally and through our events, brands, and industries. This ERG continues to partner with a local non-profit, the Women's Mentoring Network, whose mission is to provide career, educational, and personal resources that lead to the economic empowerment of low-income women and their families.
In September, Women's Mentoring Network held a Career Clinic for their members and invited RXUS representatives to participate. MJ McGrath, Marketing Director, Jacy Barker, Senior Director Marketing Services, and Alexia Malangone, Senior Marketing Associate, used their ERG hours to work with Women's Mentoring Network members to support their job searches.
"We reviewed their resumes and gave them advice on how to navigate the challenges they were facing with job applications, interviews, and the industries they are interested in pursuing," said Jacy. "It was an amazing opportunity to give back professionally, learn more about their journeys and how we can be of support. We left feeling very inspired by this amazing organization and all that they do to support the empowerment of women and their families in our area. This was the first Career Clinic that RXUS participated in, and we are looking forward to expanding this opportunity to support on an ongoing basis."
Earlier that month, the Women's Mentoring Network also honored RX and Women Connected as a sponsor for their Celebrating Mentors Event – a fundraiser held at the Indian Harbor Yacht Club in Greenwich, CT to honor longtime and new sponsors. It was an evening filled with recognition along with hearing stories from guest speakers on their backgrounds, journeys to transformative lives and careers, and more.