How RX turns challenges into customer opportunities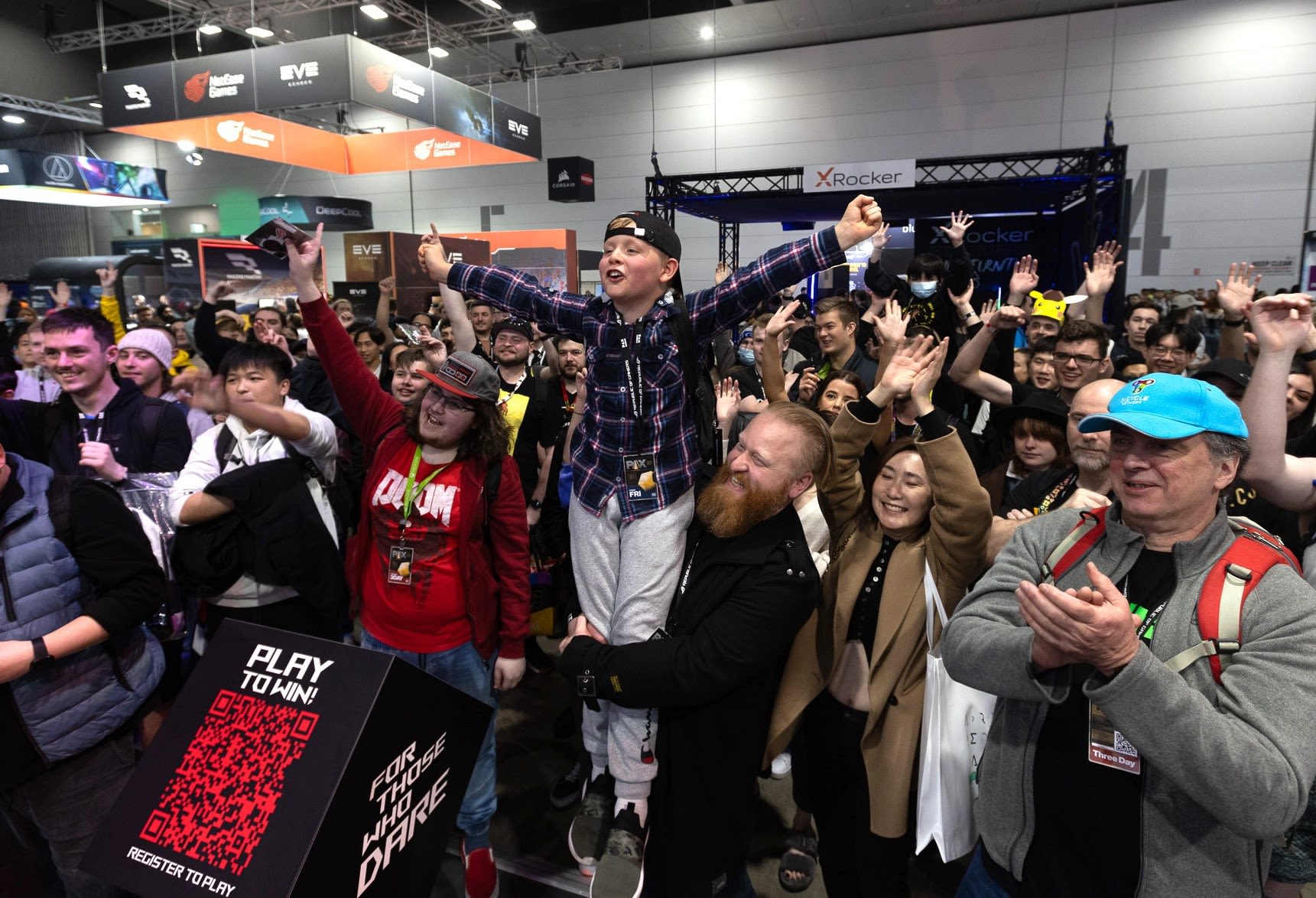 Recent years have taught RX the power of adaptability, and that with every challenge comes the potential for positive change. We highlight four RX events which responded to the pandemic with transformative new ways of building business for their customers, in some cases with record breaking results.
Fenatran – "the best of all time"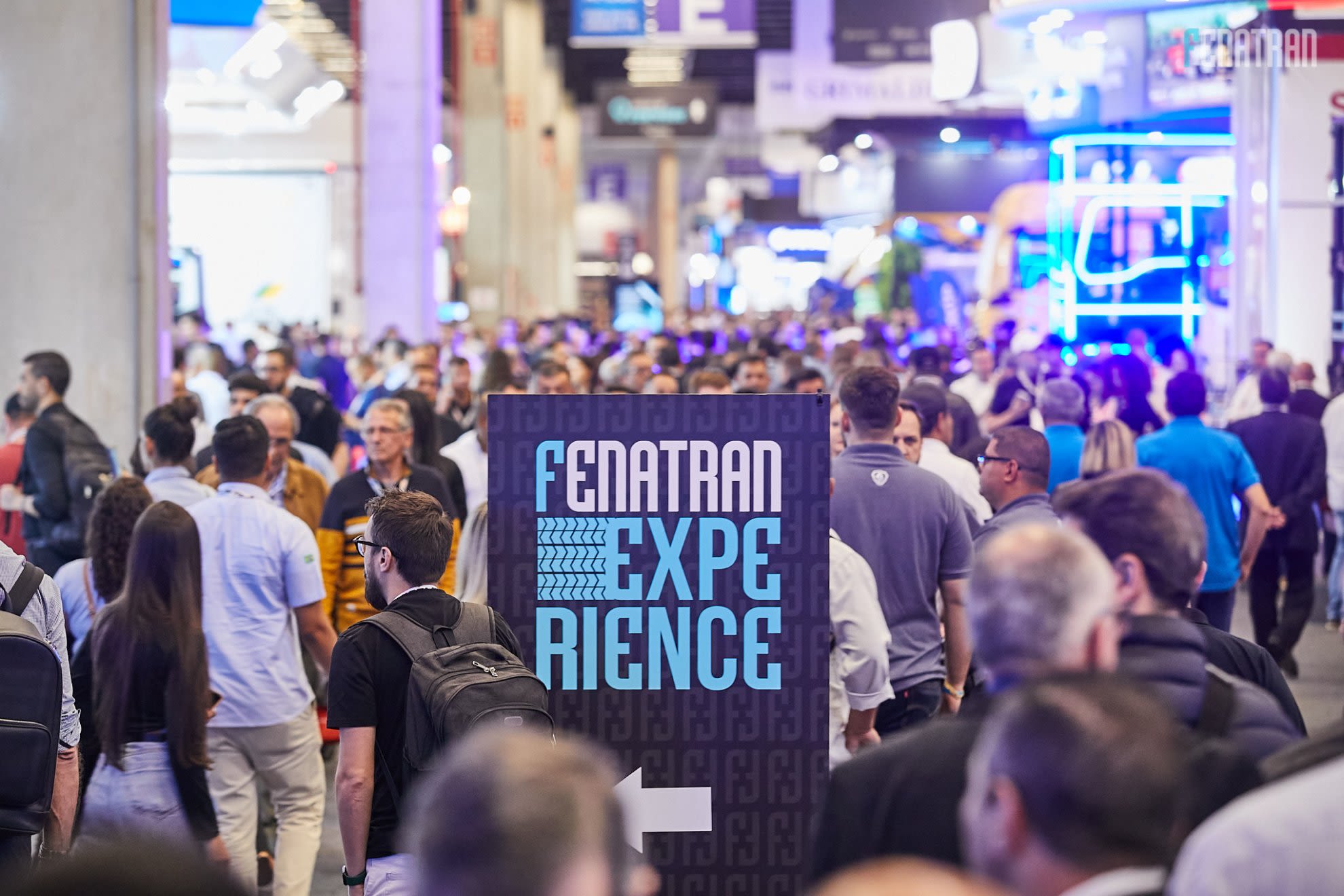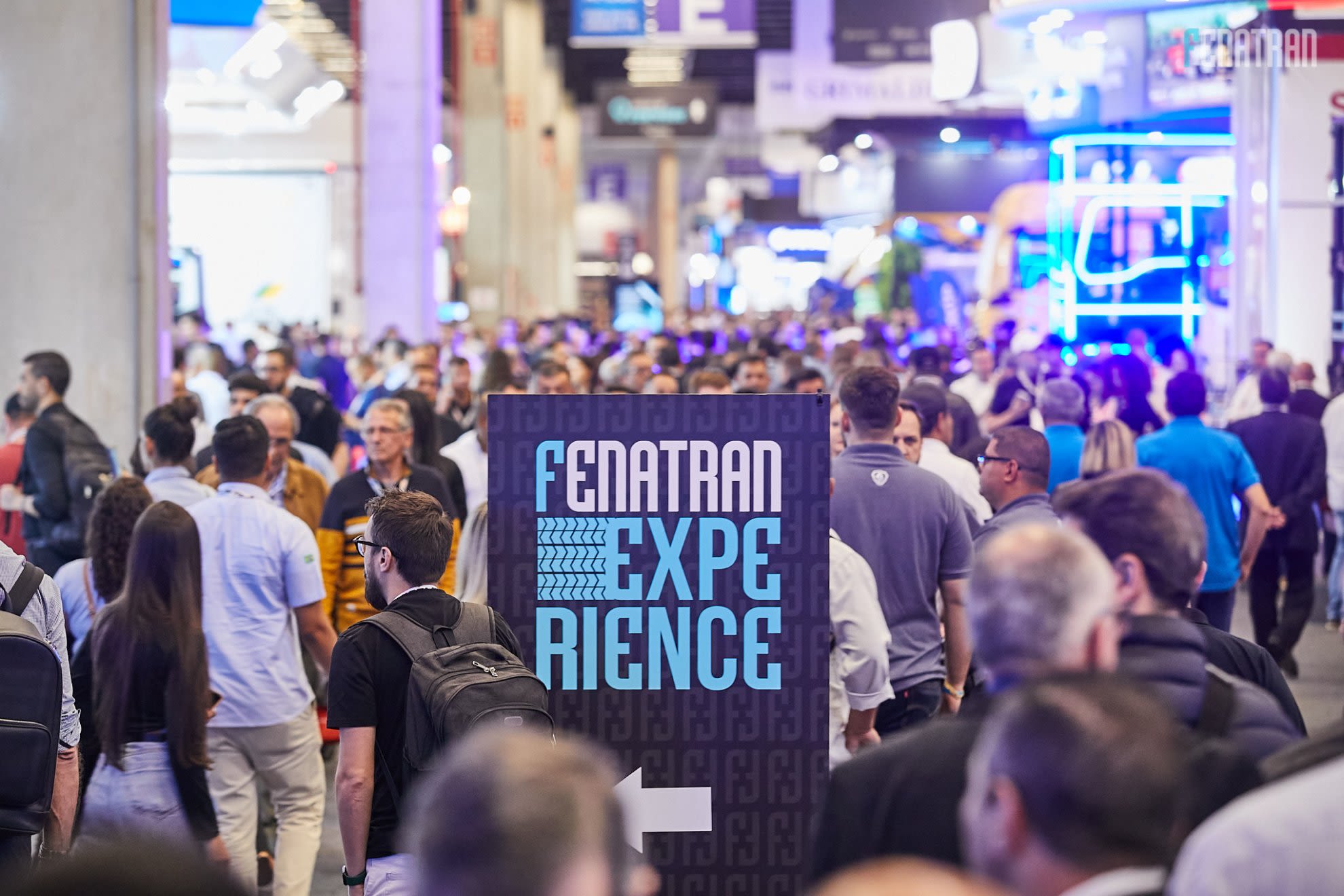 Road freight is the main logistics mode in Brazil accounting for 65% of produce transported overland. So, it's no surprise that Fenatran, held every two years in Sao Paulo, is one of the most important transport and logistics trade fairs in the world.
Of course, extraordinary events are driven by extraordinary teams. And Fenatran's is one of the best in the business. When the pandemic forced the postponement of the 2021 event, the team leapt into action to support the road freight industry – one of the few that continued to thrive through Covid-19. They launched the 'Fenatran Digital Route' a unique series of virtual and hybrid events, including exclusive webinars and podcasts from Volvo, Scania, Iveco and more, that demonstrated a new way to share live and on-demand content, launch products and hold awards. They also innovated with the Virtual Test-Drive of DAF and Volvo trucks, a pioneering and disruptive experience that allowed the public to digitally test drive these amazing vehicles anywhere in Brazil, generating sales leads for the manufacturers.
Such was the pent-up demand to exhibit, that when the in-person Fenatran returned in November 2022 the team had to launch a new pavilion to accommodate the exhibitor waiting list. Event highlights included the Fenatran Experience, a 2km outdoor track for visitors to test drive 18 of the latest trucks and commercial vehicles. In the new Content Arena, over 70 speakers shared their expert insights on fleet management, sustainability, last mile delivery, the energy matrix and other road freight challenges and opportunities. And the first dedicated forum for women in logistics, called 'With Her at Fenatran', played to packed crowds.
Fenatran 2022 broke records with over 500 exhibitors and 66,000 attendees from 55 countries. Over the five days of the event, more than 480 round-table business meetings were facilitated and over 96,000 sales leads generated, resulting in USD 1.8 billion of business opportunities. 96% of visitors said they were satisfied with the event and 95% said they would be likely to attend Fenatran again in 2024.
Commenting on the event, José Carlos Spricigo, President of ANFIR (National Association of Road Equipment Manufacturers) said: "Fenatran far exceeded the industry's expectations. It was the best fair of all time. The public's interest in learning about the latest industry trends was immense, and to this was added the demand from entrepreneurs for more modern and efficient products offered by our industry."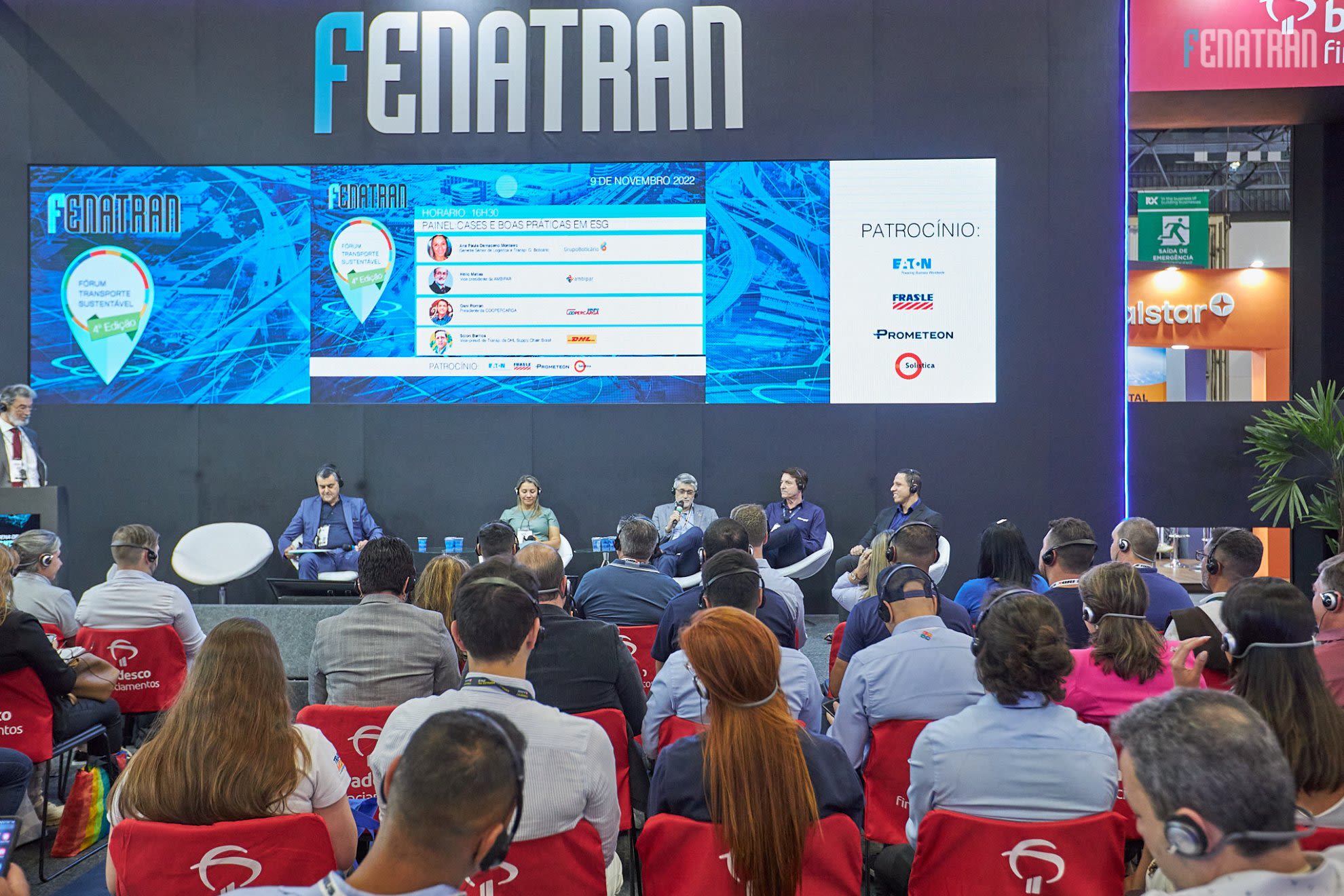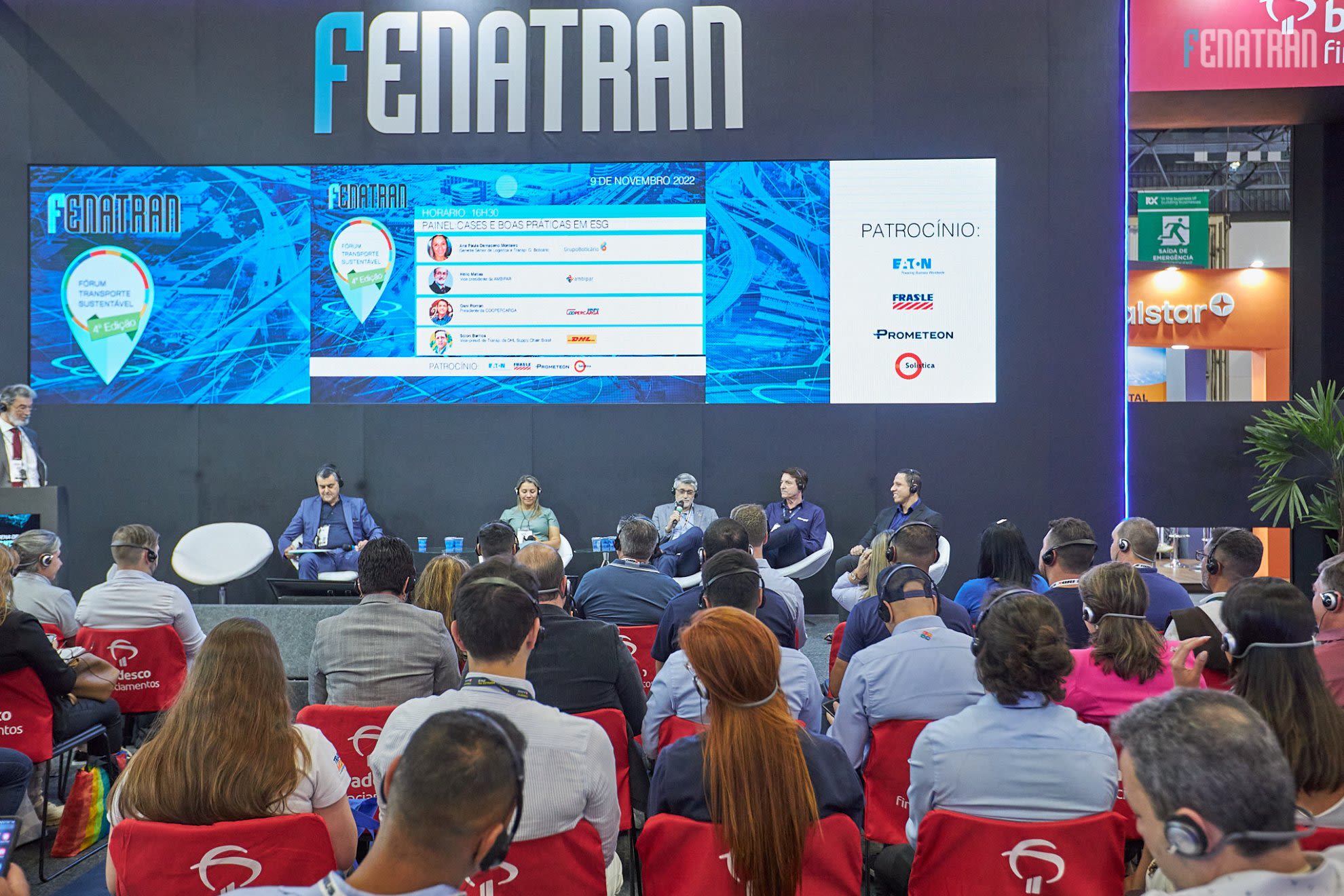 PAX Aus – a winning formula for gaming growth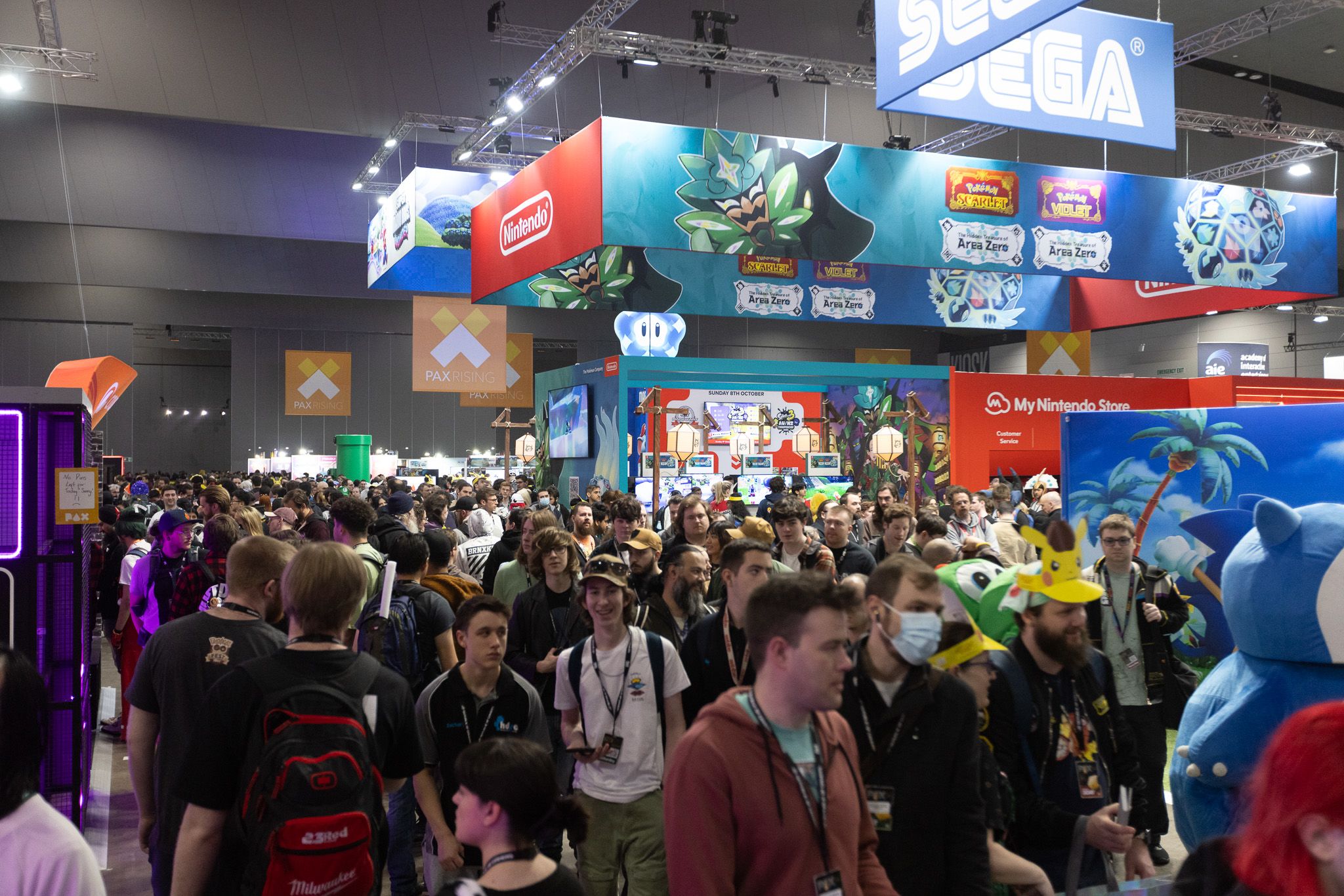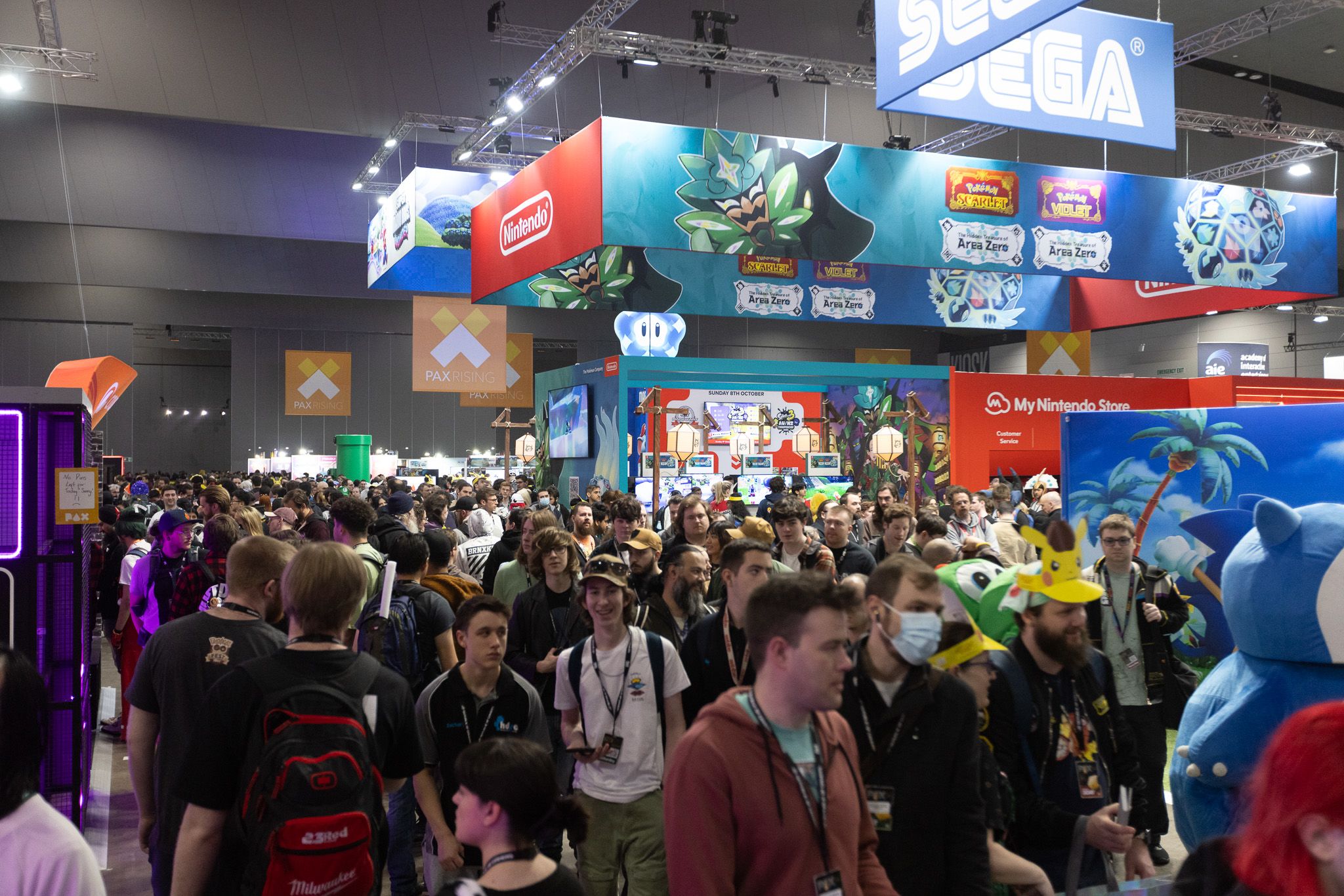 Held annually in Melbourne, PAX Aus is a community experience like no other for Australia's video and table-top gamers – an action-packed three days jammed with consoles, VR, PC, retro, indie, board games, expert panels, esports tournaments, music concerts and cosplay. So, fans were super excited to come together again in 2022 to celebrate all things gaming, after a three year, pandemic-induced hiatus.
The global gaming market was one of the few industries that not only survived Covid-19 but saw significant growth. Despite this success, challenges such as lack of next generation consoles, global bans on F2F events, along with an upheaval in the development and release cycle of new games, saw some platforms delay their return to live events.
Determined to deliver the magical experience their community longed for and deserved, the PAX Aus 2022 team invested their personal time and passion into every conceivable area of the event. Among the brand new initiatives were 'PAX Now Playing', a new play zone featuring next generation consoles; 'PAX Arcade', where groups could play together in a 'can't do this at home' environment; and the Australian leg of the 'Cosplay Central Crown Championships', held for the first time at PAX Aus and sponsored by Tik Tok. It became the biggest PAX Australia ever. Three-day, Saturday and Sunday badges sold out and the event trended #1 on Twitter in Australia with over 1m Impressions in the three days before, and during the event.
Fast forward a year and PAX Aus has just closed the doors on its 10th anniversary show (6-8 October 2023), attended by over 80,000 gamers – another new record!
Back among the show floor's biggest draws, Nintendo and Sega offered excited fans the chance to get their hands on playable demos of Super Mario Wander and Sonic Superstars, ahead of their release. Over 200 live panels embraced all aspects of gaming and gaming culture. PAX Rising provide a platform for the best of the indie development scene locally and internationally. And PAX ARENA pitted the world's most competitive gamers against each other for fame, glory, and cold hard cash.
"PAX was absolutely fantastic, the panels were excellent, all of the enforcers were incredibly polite and easy to talk to, and overall, it was a phenomenal experience," said one incredibly happy attendee. Exhibitor feedback was similarly upbeat with one commenting: "An amazing event, well run, so much to do. Great for my business! Will be attending for years to come."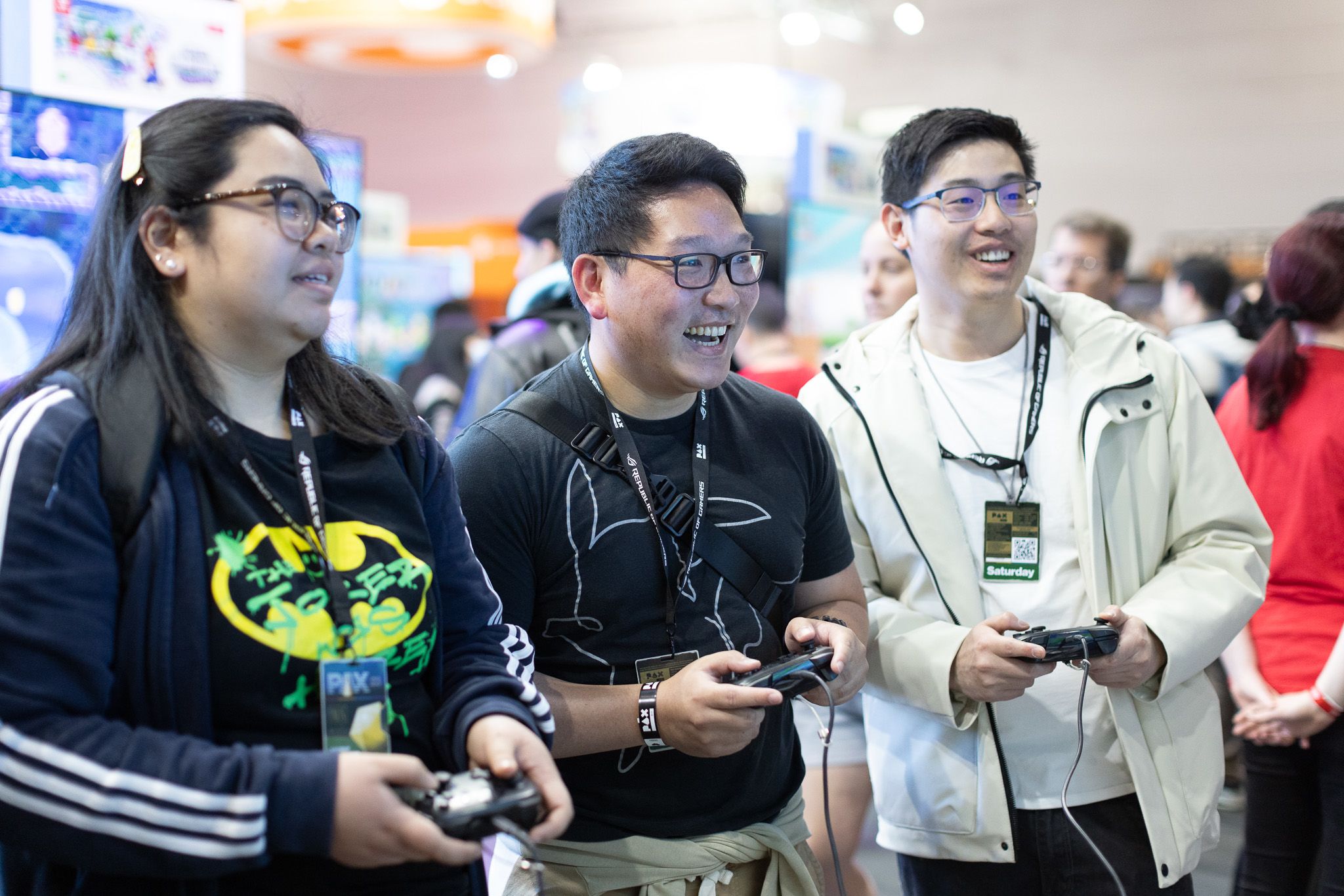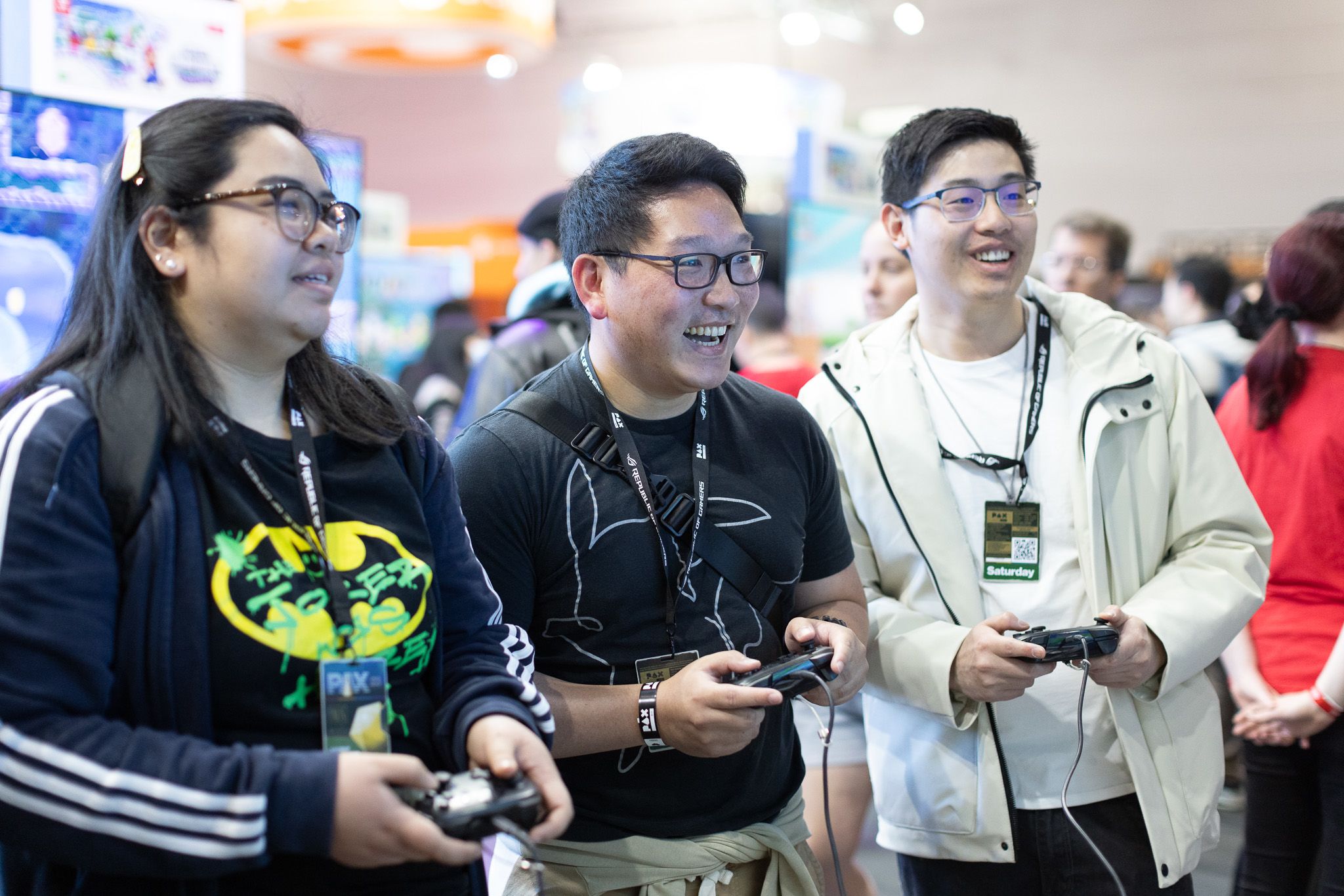 METALEX – powering up the metalworking sector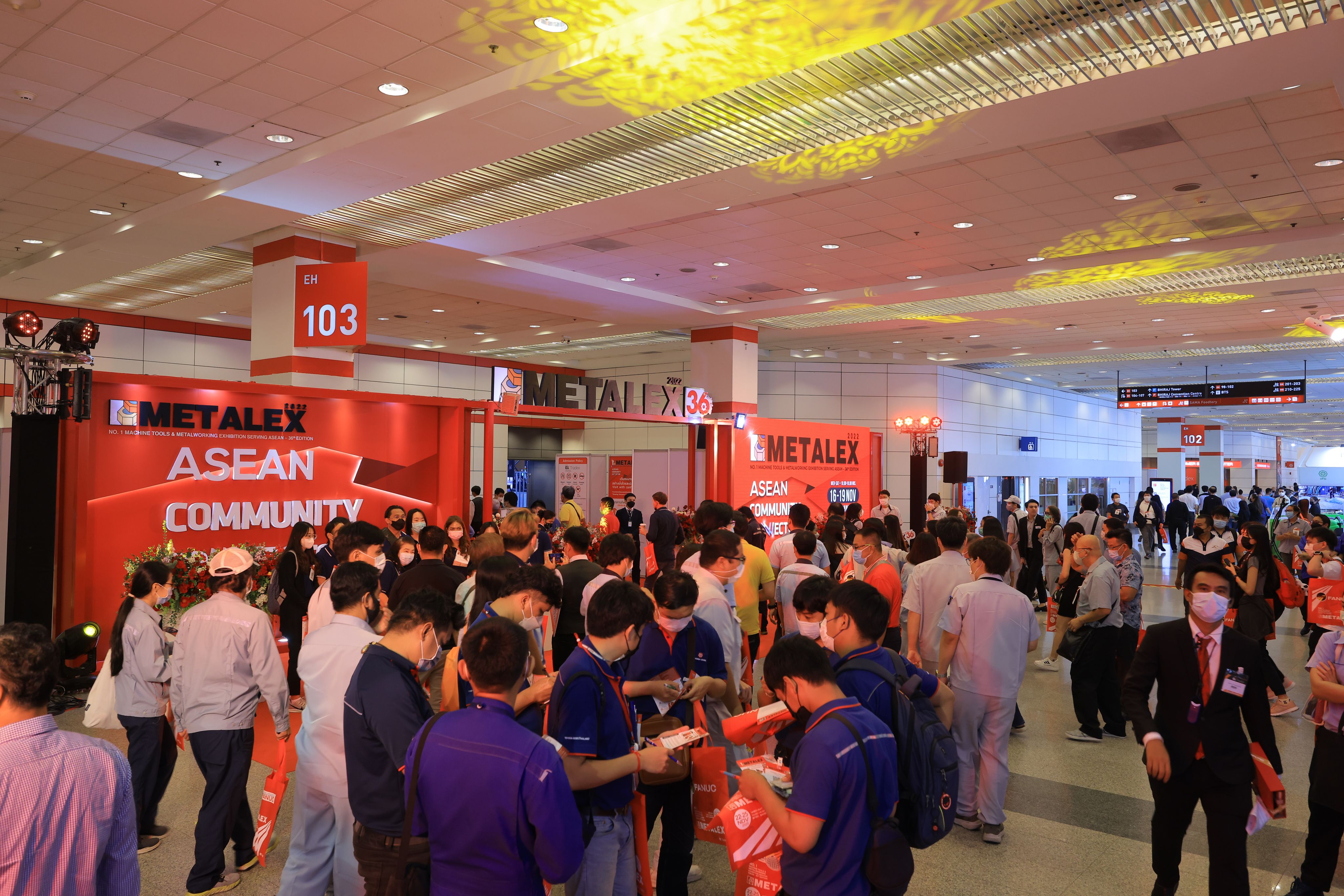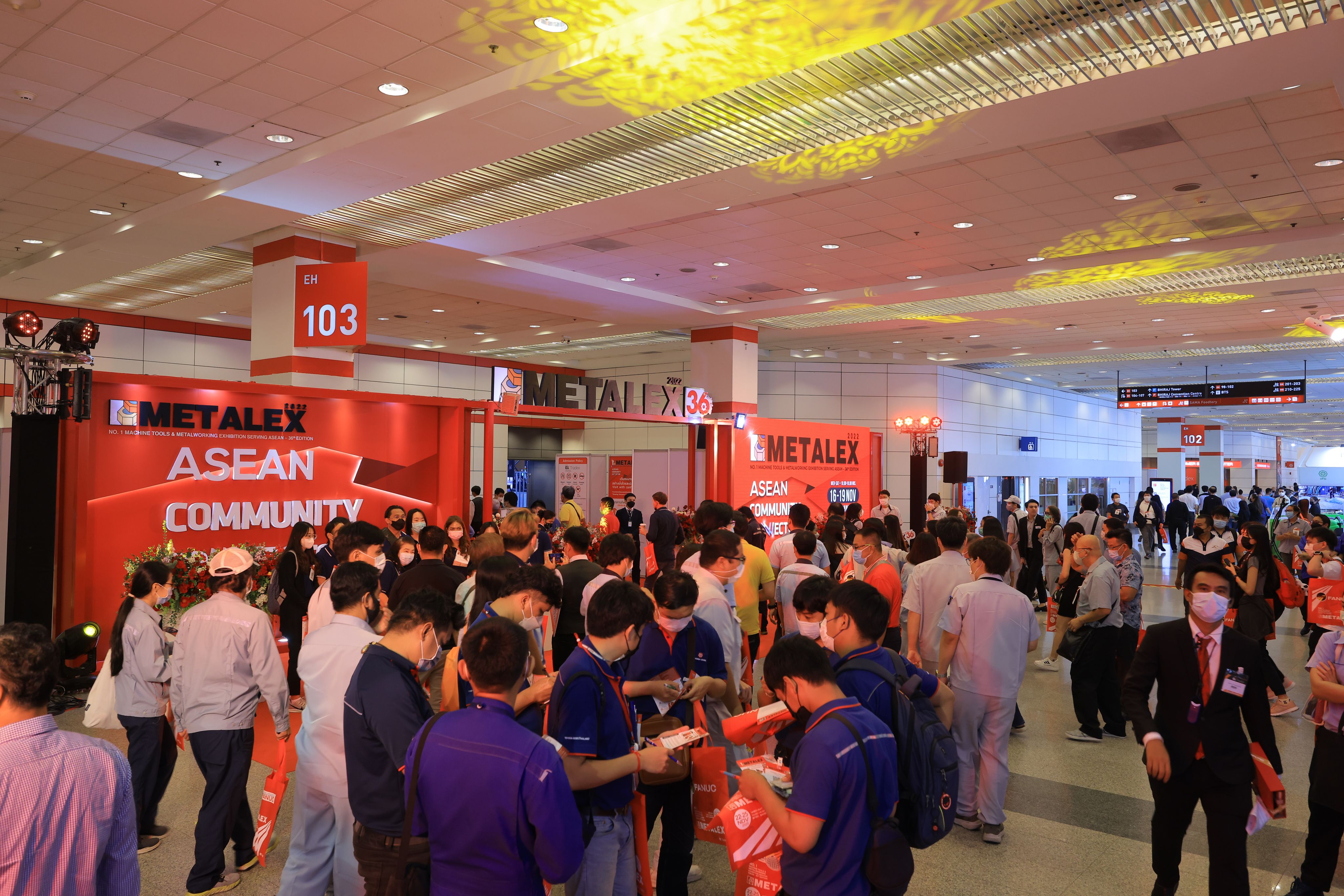 METALEX is ASEAN's leading metalworking event, which traditionally takes place each November in Bangkok, but was postponed in 2021 due to on-going Covid-19 prohibitions. The team knew how much damage another year without the event could do to their customers, but the alternative – two editions of this heavy machinery show in 2022 seemed unthinkable – until they found a way to make it happen.
"We gave METALEX a new name, METALEX March, and made it a special edition dedicated to 'Smart Metalworking'" explained Exhibition Management Director, Sirirat Sungvichai. "We faced many challenges, from insufficient move-in days, to lack of customer confidence and the new spread of the Omicron variant, but we pressed ahead. METALEX March was the first event in manufacturing industry to run after over a year of Covid-19 shutdown and exhibitors were eager to showcase their new products and technology at our show. The event was a huge success, attracting 29,204 participants and generating much-needed new supply-chain solutions and sales leads for our customers."
Just eight months later, from 16-19 November 2022, the 36th edition of METALEX was officially opened by Thailand's Minister of Industry, Mr. Suriya Jungrungreankit, and attended by Japan's Minister of Economy, Trade and Industry, Mr. Nishimura Yasutoshi.
Filling six halls of BITEC, Bangkok, the event brought together over 300 exhibiting companies and 86,000+ attendees who came together to network, do business, and discover the latest cutting-edge trends, technologies, and solutions for powering up metalworking productivity.
Now all eyes are on METALEX once again for the 2023 edition of the event at BITEC, Bangkok from 22-25 November. Fully reopened for international business, the event will showcase over 2,500 technology brands from 50 countries, including 7 international pavilions from China, Germany, Italy, Japan, Singapore, South Korea, and Taiwan (ROC).
Among the highlights will be special, emerging technology zones dedicated to Smart Materials, Additive Manufacturing and AI, as well as over 30 conference sessions including the first 'Additive Manufacturing Forum 2023 ̶ Opportunities and Constraints of the Modernized Industry' ̶ organised by RX in partnership with the National Metal and Materials Technology Center (MTEC).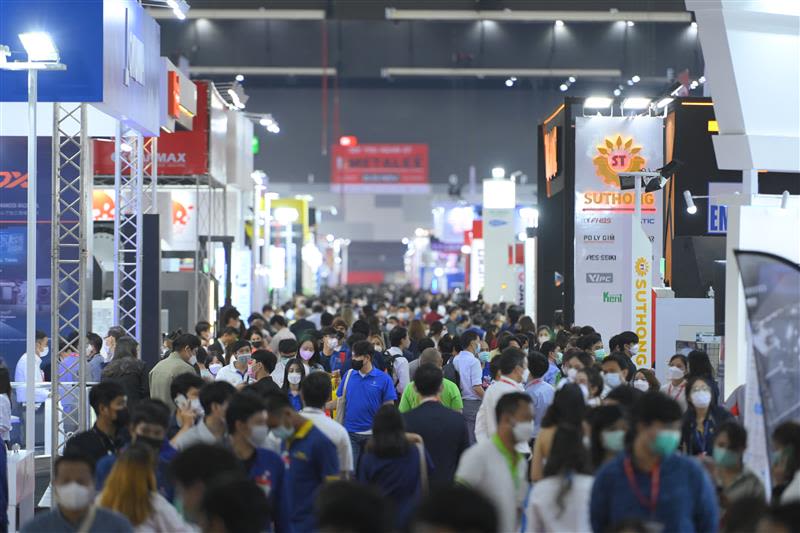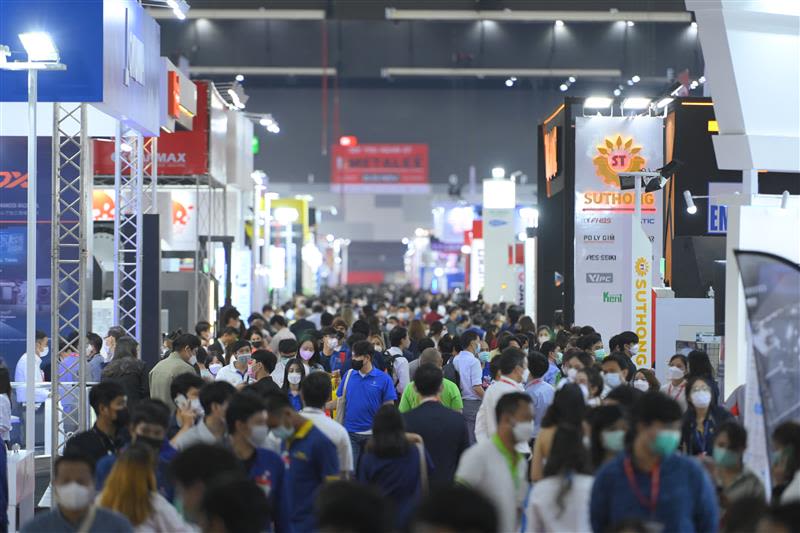 G2E – a catalyst for industry growth and transformation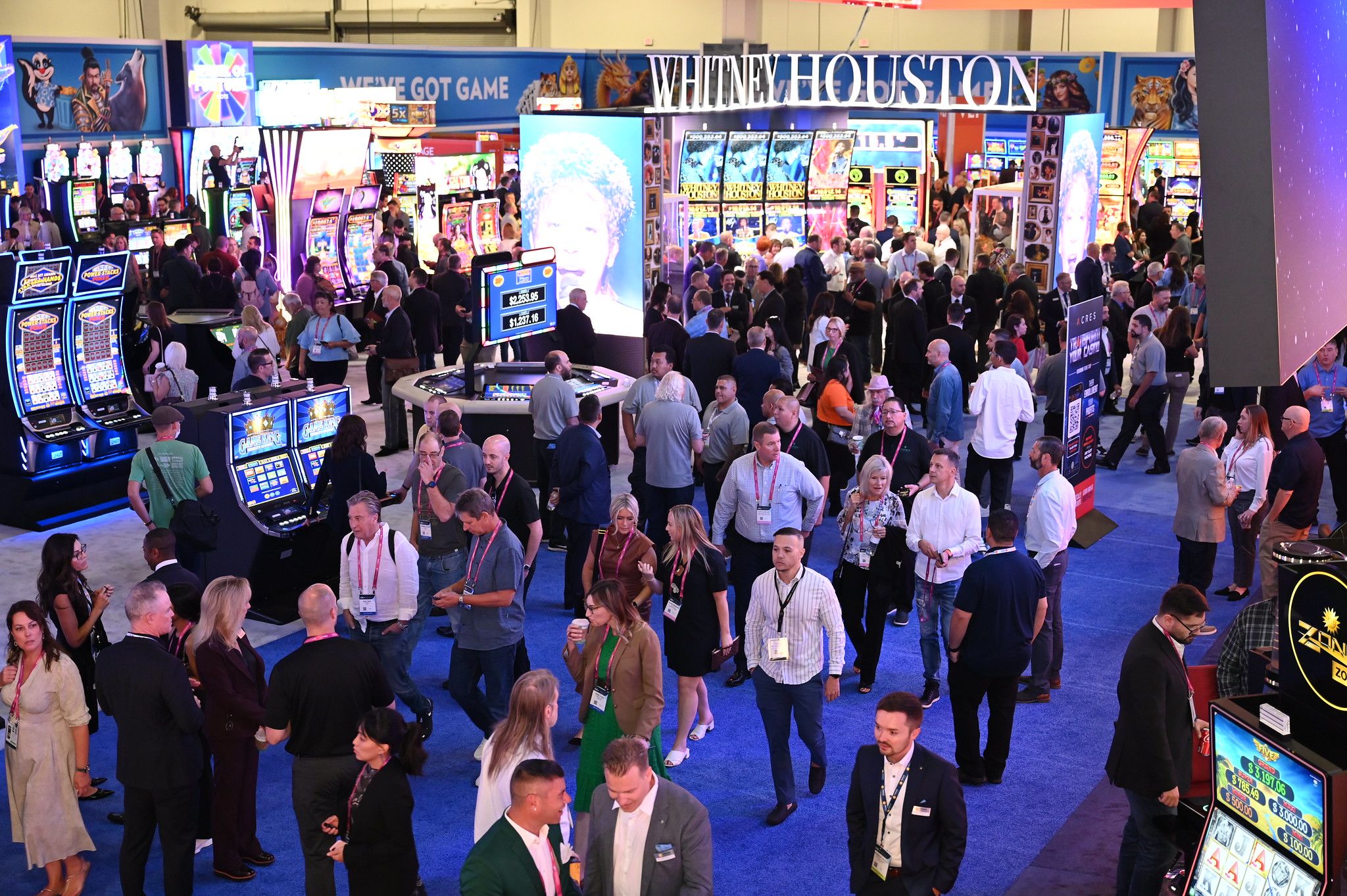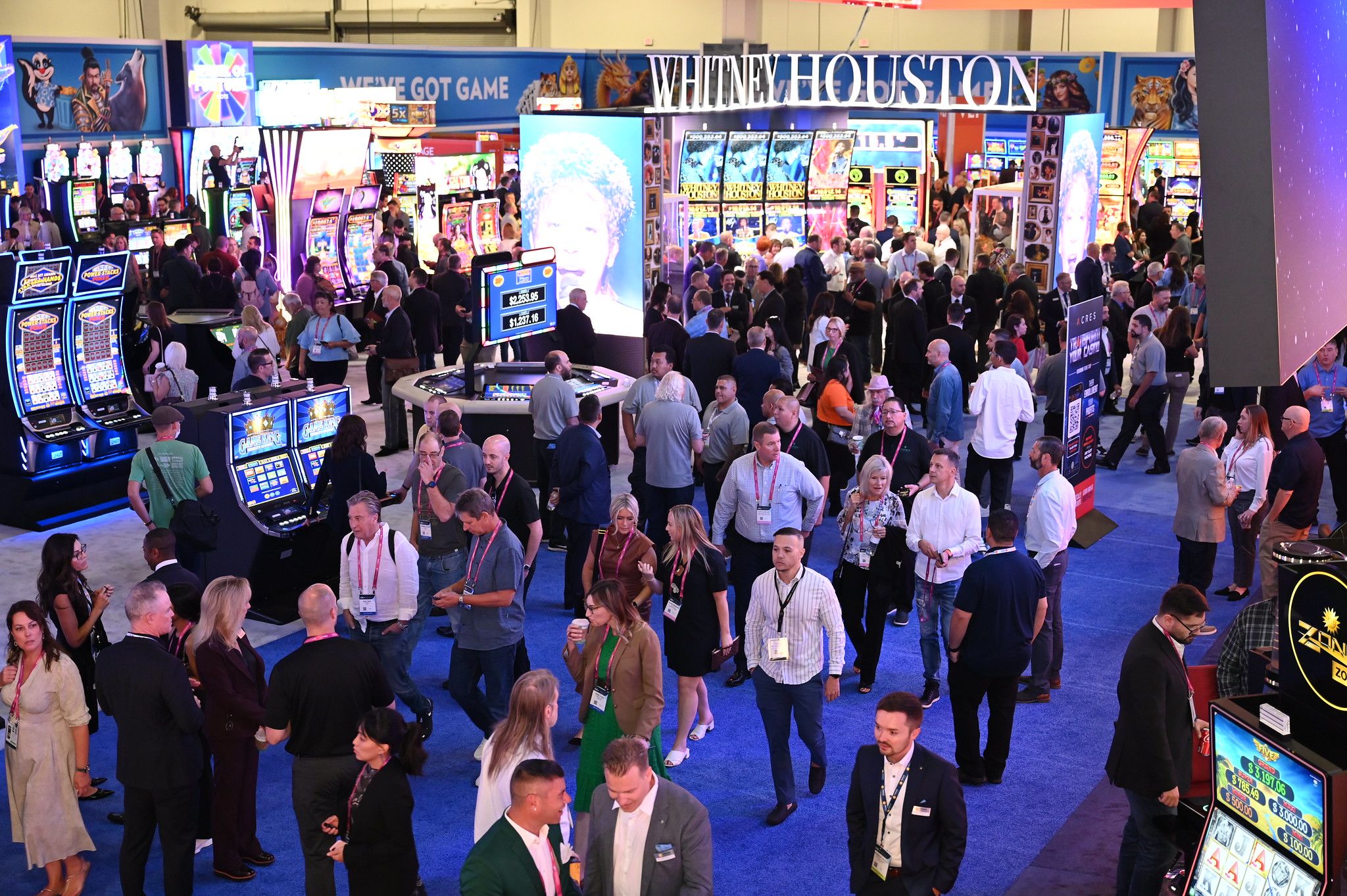 To understand the true excitement and business potential of G2E in Las Vegas, you have to experience the spectacle at first hand. Which is why the industry was so eager to reconnect at Global Gaming Expo 2022, following two years of pandemic disruption.
From the large, theatrically lit stands filled with game-changing new casino products, to the television crews, influencers and podcasters broadcasting live from the show floor, G2E is not only the place to see, and be seen. It's the place to discover new trends and technologies, share ideas, strengthen relationships – and do business.
Determined to turn-up the volume on all these face-to-face opportunities at G2E 2022, the G2E team brought together the CEOs and board chairs of six North American casino operators for the keynote address, which took the form of fireside chats. Moderated by CNBC correspondent Contessa Brewer it drew a record-breaking 900+ attendees. The new concept of the G2E Networking Lounge also proved to be hugely popular with targeted networking events spilling out of into the aisles. 'African Americans in Gaming' happy hour and the 'Emerging Leaders of Gaming: 40 under 40' recognition reception were headliner events. Walkways were packed from opening to closing every day. After the show closed on the final day, the conversations continued as attendees and exhibitors carried on with business deals.
Reflecting on a year of continued evolution and growth for G2E and the gaming industry, G2E underwent a total rebrand in 2023, including the logo, creative and overall event strategy. The all-new iGaming Zone at G2E brought together iGaming solution providers in a focused location to explore the future of the online casino space. G2E's paid education program drew on more than 400 session proposals submitted in their first ever call for content and speakers. Content partners for this year's program included the Global Gaming Women, iGaming Next, Indian Gaming Association, and International Association of Gaming Advisors, and more. The enhanced Lab served as a hub for emerging tech with its TED-Talk-style sessions exploring the future of gaming. And an expanded G2E Networking Lounge featured even more opportunities for the G2E community to convene and connect.
Organised in partnership with the American Gaming Association (AGA), G2E 2023 attracted over 25,000 attendees, just shy of 2019's record 27,000 turnout. Reflecting on the success of the event, G2E's Event Vice President Korbi Carrison said: "The gaming industry is currently in a period of growth and transformation, and as the premier global gaming event, we updated our brand to reflect where the industry is today, and where it is heading in the future. Driving G2E with the energy of the industry is critical to creating a show that excites both attendees and exhibitors."