Global exhibitions company RX working to support social change.
Research in Color Foundation.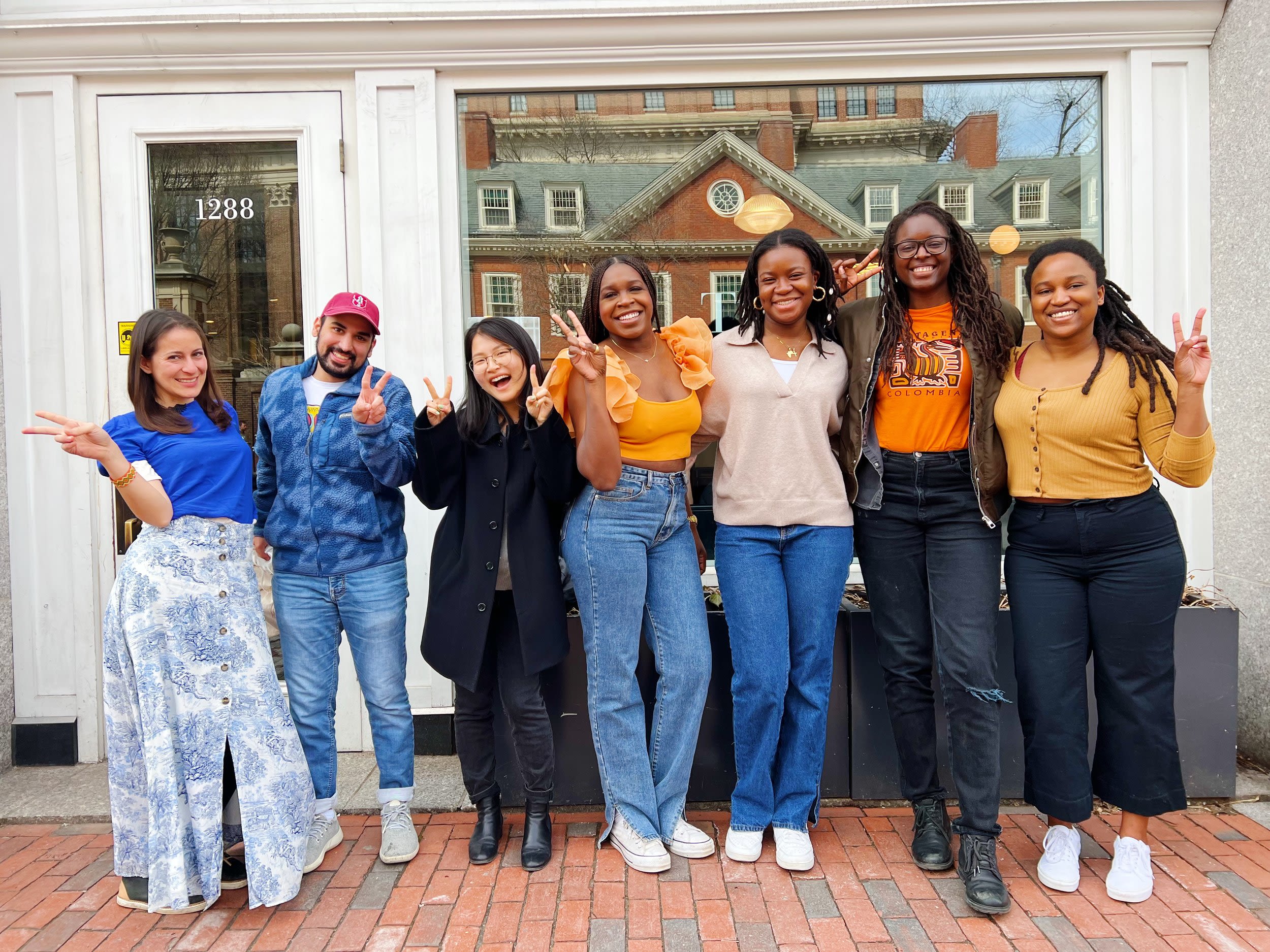 In January 2020, face to face events company RX pledged to donate $1M over five years to selected not-for-profit partners around the world who are working to improve inclusivity and diversity by supporting social change, fighting injustice and fostering development. We reveal how our 2022 donation of $30,000 to the US Research in Color Foundation is being used by RIC to help create an economically more inclusive world, and share the stories of three beneficiaries.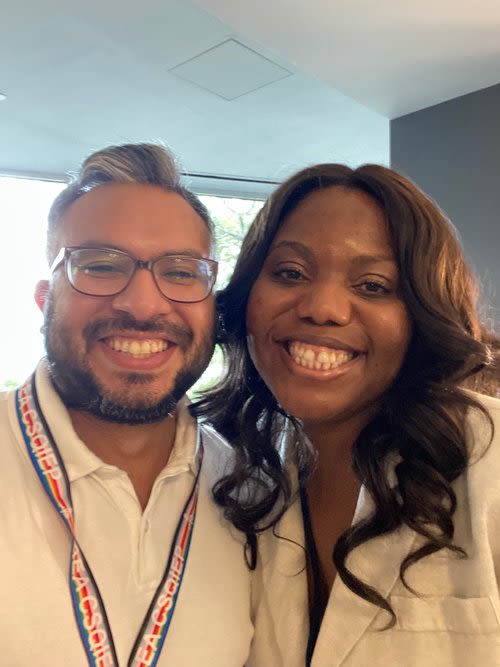 Jemmy Marc is a third-year undergraduate student at the University of Florida pursuing a major in economics. Born in Haiti and raised in Miami, he aspires to become an economist in the hope of helping combat inequalities and creating a more equitable economy for all.
Daniela Sardon graduated from Seton Hall University, NJ, and is currently a Masters student of Global and Chinese Economy at Fudan University (Shanghai, China). As an immigrant to the US from Peru her research interests lie in the links between poverty and psychological well-being, public education in rural areas, and the narrowing of income- and wealth-inequality gaps.
Nishan Jones is a Research Assistant at the Federal Reserve Bank of Boston and plans to pursue a Ph.D. in economics in the Fall 2023. She aims to connect her research interests of education policy and labor economics to improve the socio-economic status of people of color.
Jemmy, Daniela and Nishan are just three among 22 students of color who make up the 2022 cohort of Research in Color (RIC) mentees – and whose desire to make a difference in the world of economics is being financially supported by RX through our partnership with Research in Color.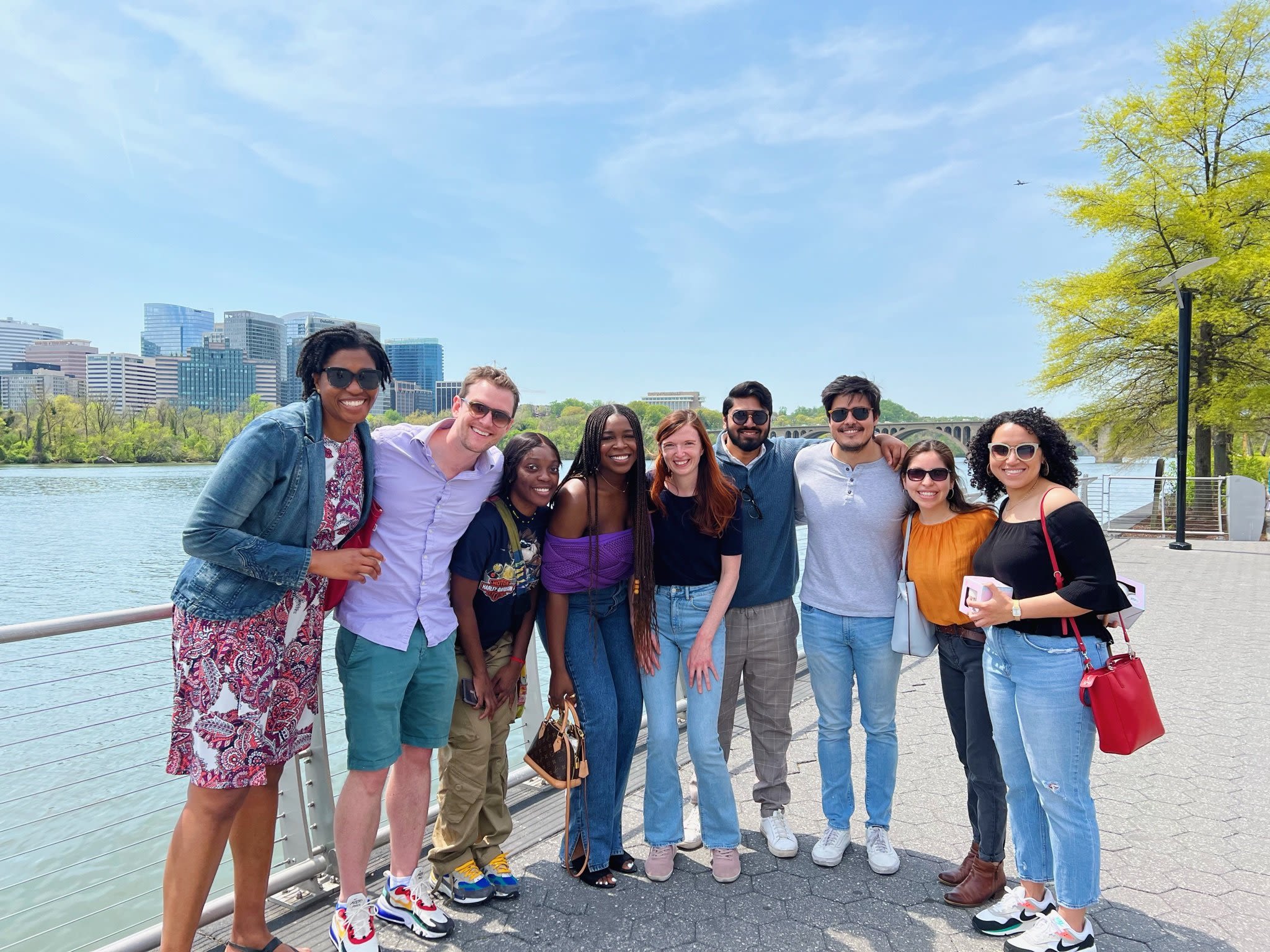 Rising to the challenge
The Research in Color Foundation is a US-based, non-profit organisation which seeks to diversify economics through mentoring and financial support. It was founded in 2019 by its current President, Chinemelu Okafor, a doctoral student at Harvard University.
"Our goal at Research in Color is to increase the number and retention of Ph.D. students of colour in economics and economics-adjacent disciplines, and to support meaningful economic and policy research on communities of color, with the aim of achieving a more inclusive profession, and economically inclusive world," Chinemelu explained.
It has been a busy and stimulating eight months for the 2022 cohort of RIC mentees – the third to pass through the Foundation. Since January, they have undertaken eight quantitative skills-building workshops presented by J PAL (the Abdul Latif Jameel Poverty Action Lab) at MIT, the Institute for Fiscal Studies in the UK, and the University of California, Berkeley; and received direct mentoring from top economist professors and social scientists to help them submit the best possible Ph.D. application. All of this culminated in the opportunity to present their independent research at the annual Research in Color Conference in August.
"As an RIC Mentee, I have grown in my ability to conduct independent and meaningful research which improves my confidence as I move through the field of economics" reflected Nishan.
"Having a safe space to share my ideas and thought process is so valuable; it allows me to feel supported in conducting research centred in my community and for other communities of color. I can continuously pay forward the support and community I have felt in the RIC program to others who may feel isolated or unsure of pursuing a path in economics."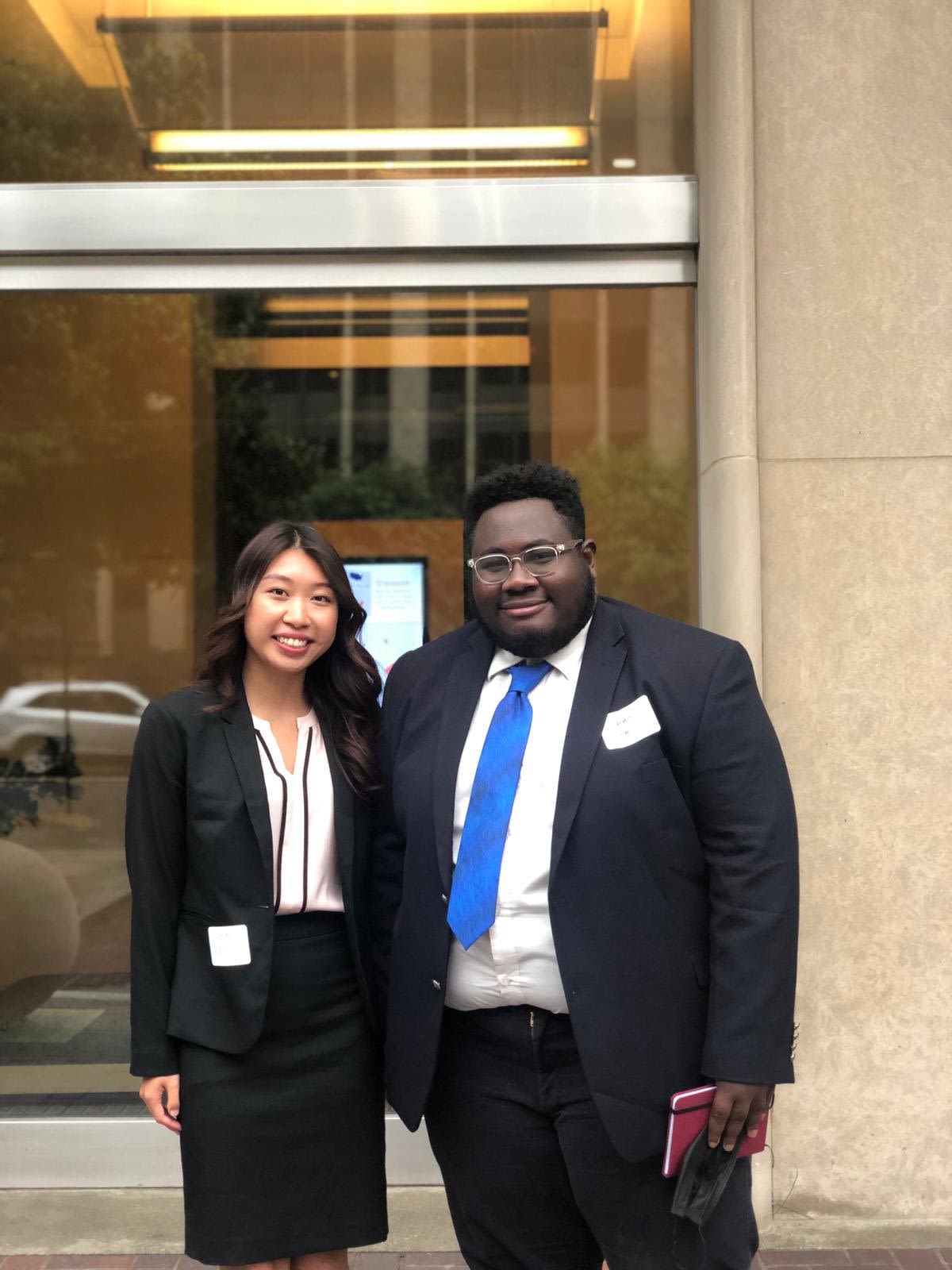 Financial support
RX's charitable funding is being directly used by RIC to provide a $1000 scholarship fund to each mentee to help support their PhD applications. "Typically, applying to grad school is an extremely expensive endeavor. It costs at least $100 per application, and most graduates apply to 10 to 15 schools," revealed Chinemelu.
"Many also have to pay for a Graduation Record Examination (GRE), so the scholarship is really helping to open doors for people of color who may be financially constrained from applying."
"The cost of PhD applications is a solid barrier for people in underrepresented minorities and especially from middle- and low-income backgrounds," agreed Daniela.
"Applying for scholarships is incredibly stressful ‒ making the time to submit an excellent application and waiting to hear back for a hopeful "yes" or heart-breaking "no". The RIC scholarship fund means that most (if not all) of this stress is gone. It also sends the message that there are people outside of my family who do believe in me and see my potential. Applying to RIC has been one of the best decisions I have taken in my life and getting accepted remains as one of the biggest blessings."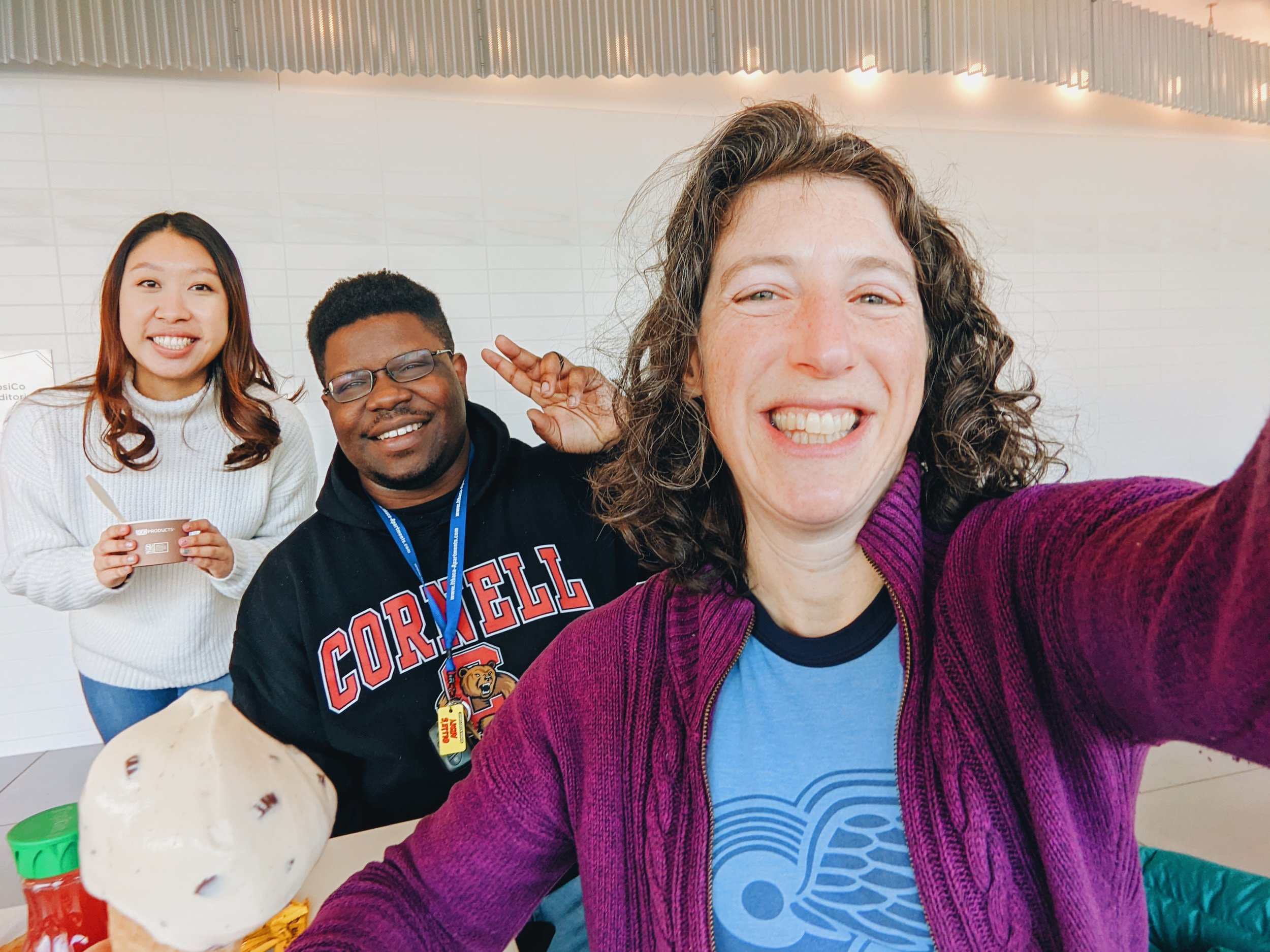 Future vision
Looking to the future, Chinemelu and the 10-strong RIC team are working to expand the RIC's remit into research by creating a virtual economics Lab where RIC mentees and fellows can gain quantitative lab skills and pursue specific research projects. "We hope to open the Lab in the fall and our first research agenda will be to analyse the impact of mentorship on access to Ph.D. programs for people of color," said Chinemelu.
The team are also preparing for the next round of mentee applications which opens in September, in time for a January 2023 start.
"RIC is now able to provide our scholarships to international students as well as citizens and permanent residents of the US. Overseas students of color can have a really tough time gaining access to education in the US and funding resources, so we are really excited to be able to welcome them to the program."
Meanwhile, Jemmy is looking to his own future. "I hope to land a two-year Research Assistant position after I graduate and to gain a place on an econ Ph.D. program after my second year. Thanks to RIC I feel like I have really started learning what it means to be a researcher and how to take a good idea and make it something tangible. Being accepted as an RIC mentee is something I will be I forever grateful for."
"RX is committed to increasing awareness of issues related to race, ethnicity, and nationality within RX and the communities and sectors we serve. Our charitable funding program lies at the heart of our efforts to support and promote equal opportunities by nurturing talent through education and mentorship," commented Alinne Rosa, Group Vice President HR for RX Americas and Sponsor of RX's Global Race Committee (GRC).
"We are excited to work with Research in Color to create meaningful and enduring change to the lives of the RIC students we are supporting, and a more equitable economy for all."